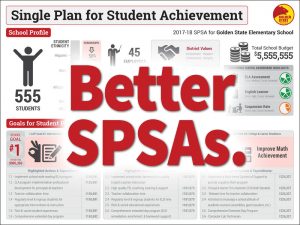 The Gobo SPSA (Single Plan for Student Achievement) Infographic is a visual tool that helps clarify California SPSAs and effectively communicate individual school goals and progress to stakeholders. The Gobo SPSA Infographic helps set community expectations, encourage parent engagement and support, and makes it easy to share the good work our schools do. It's usefulness leverages years of related expertise with our LCAP Infographics, which California educators, from the State Board of Education to districts across the State, have recognized and encouraged as a Best Practice.
Data visualization, commonly referred to as information graphics, or just "infographics", has many proven benefits. Infographics provide an easier, faster, scannable, sharable way of communicating. The technology-fueled explosion of messages and media in our modern society, combined with the changes underfoot in California education, call for new communication methods that cut through the noise and engage stakeholders.
Since the development of the original LCAP Infographic in 2014, Gobo has developed a specialized distillation, iconification, and review process that turns a lengthy text document into a simple and compelling visual tool. Just provide your SPSA, and in a couple weeks we provide a proof for your review, all for a reasonable annual fee that quickly pays for itself in the staff time saved communicating school intent and progress. The SPSA Infographic can be used in variety of ways, including printed handouts, presentations, and websites, and can also be translated into other languages, such as Spanish or Vietnamese.
We've help over 90 Districts, County Offices, and Charters across the State, and we continue to work hard to digest the latest developments and apply them to tools that helps California schools develop and communicate effective SPSAs. Feel free to contact us if you have any thoughts on how we can do that better.
Benefits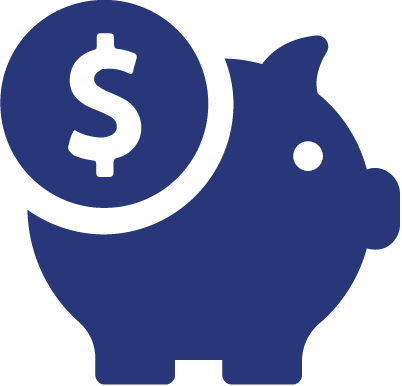 Easy Cost-Effectiveness
– Quickly pays for itself through staff time saved communicating SPSA intent and progress, relieving staff burden. Give us a SPSA, get an Infographic!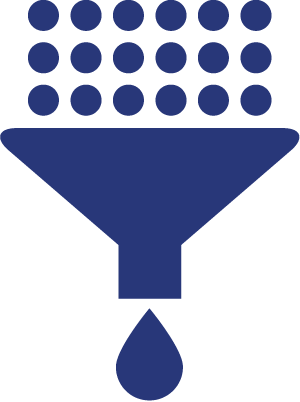 Simplifies & Distills
– Synthesizes a lot of dry and complex information into something inviting, accessible, and comprehensible.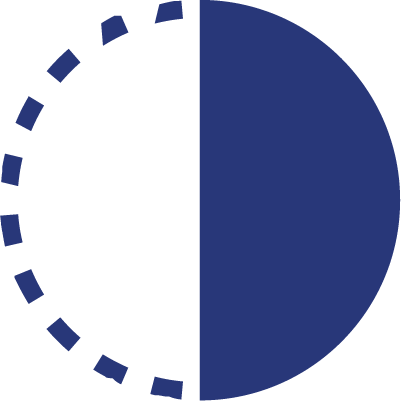 Fosters Transparency
– Clearly communicates School priorities with improved visibility to goals and progress.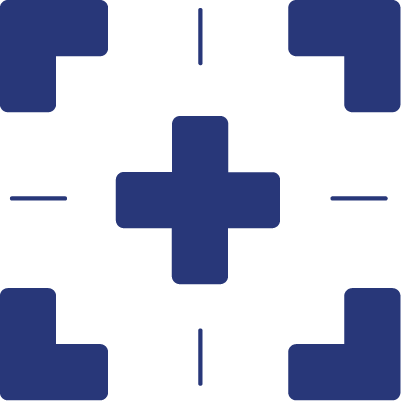 Focuses & Aligns
– Focuses thinking, goals, and efforts into fewer, more critical priorities that helps keep stakeholders on track.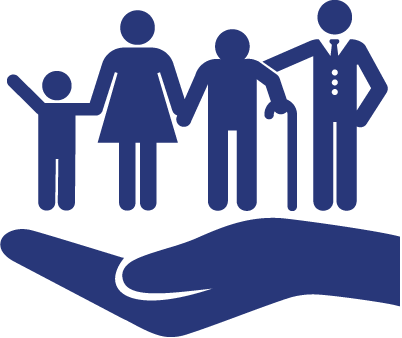 Increases Support
– Promotes community-wide support and participation that brings SPSAs to reality. Stakeholders can only support what they understand.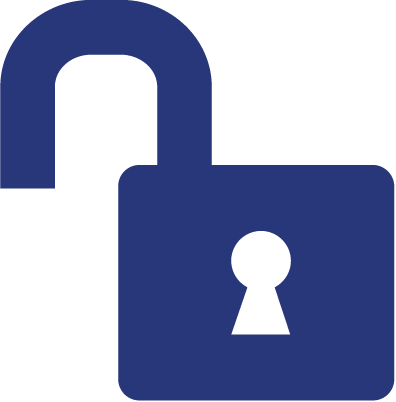 Removes Barriers
– Improves comprehension and overcomes English Language Learner-related barriers.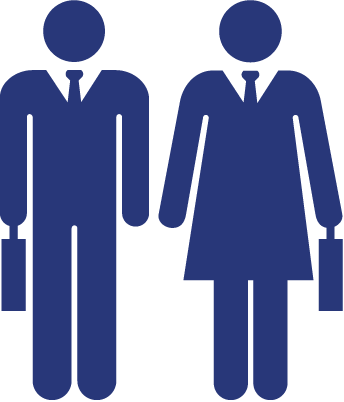 Promotes Professionalism
– Effectively communicates the critical business of educating our children, reflecting well on School leadership and employees.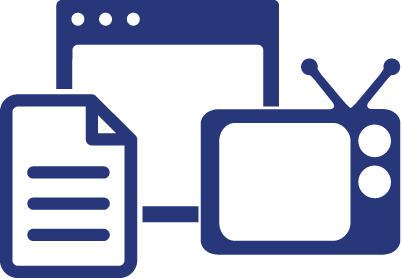 Multiple Uses
– Publicizes through a variety of media, including websites, presentations, handouts, press releases, wall posters, and video displays.
Options & Samples
SPSA Infographic Pricing
SPSA Features

SPSA Infographic




Basic




$995 – $1,495

Gobo's SPSA Infographic

proprietary design

in .JPG and .PDF formats
Custom

distillation, iconification, & review

process
Proof with

1 set of changes

Two versions

in both a 2 page 8.5″ x 11″ letter size and a 1 page 11″ x 17″ poster

Annual subscription

license for unaltered use in print and web media
Quantity

Discounts

for LEA orders, per site SPSA
1: $1,495
2-14: $1,295
15+: $995
SPSA Infographic

Poster

– wall-sized 24″ x 36″ mounted print
$395
Language

Translation

– into most any language, reviewed for context & accuracy by humans
1: $795
2-14: $695
15+: $595
Sets of

additional changes

beyond above that require new file generation
$250+
Custom Stakeholder Infographics that automate and leverage your stakeholder data story through innovative visualization, customized to your specific needs, are available beginning at $5,000. Most questions are answered in our FAQs, but always feel free to contact us for more info.
Quantity and Small/Rural District discounts are available – please inquire for details.
Payment can be made via check/warrant or online with a credit card. Orders can be processed once either payment, purchase order, or acceptable commitment is received.